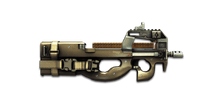 The Buzzsaw is a Sub-Machine Gun exclusively for Berserker. This gun benefits from it's larger-than-average clip size, and from it's near-pinpoint accuracy. It also has improved sights over it's sister gun, Sawblade.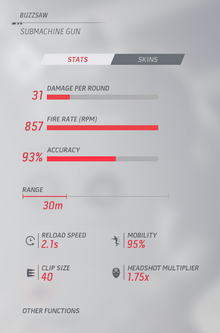 Trivia
[
]
Prior to version 1.1.2, this gun was incorrectly named Sawblade. Since the actual Sawblade was added, this error has since been corrected.
Based off of the real life weapon, the P90.